Kids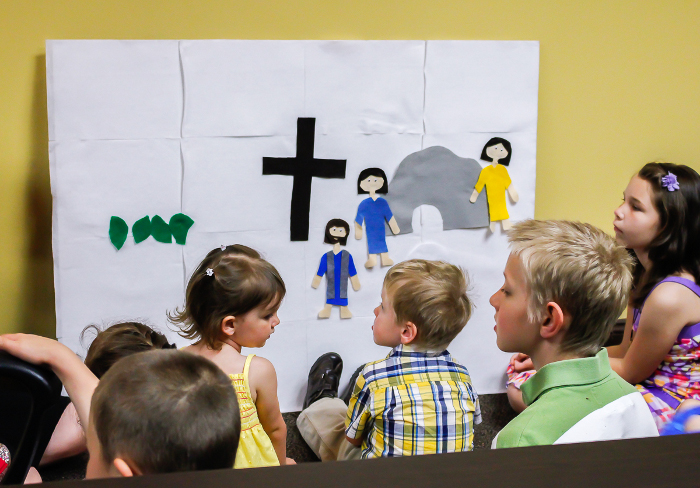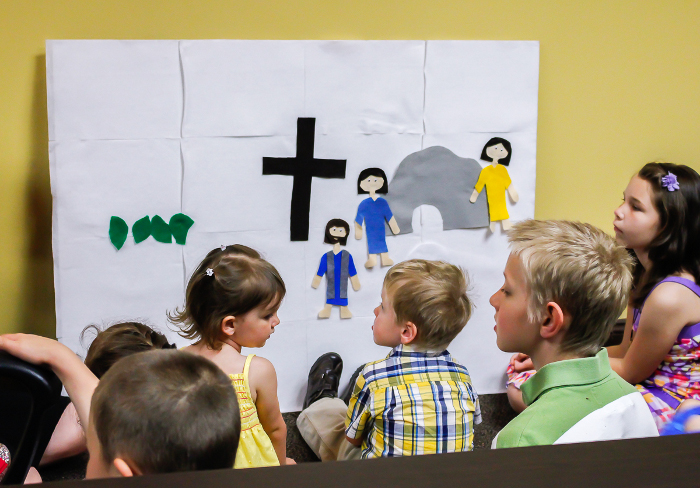 Jesus said,
Let the children come to me. Don't stop them! For the Kingdom of Heaven belongs to such as these. ~Matthew 19:14
We Love Our Children!   Yet sometimes it's difficult to get anything out of a message or to worship when our kids just won't cooperate.  For some the option has been for one parent to keep the kids at home or to send them to a Sunday school class during the worship gathering.  Yet, in these cases, our children never learn the importance of having a rhythm of worship.
We offer an age appropriate story, activity, and snack for our smaller children during our message time.  This way they get to worship with their family yet also hear a message at their own level.  Just have you children sit with you and we'll call all the children right before the message and bring them back before the closing song.
We also have a little room for parents with small children to use if necessary.
Here are a few suggestions to help you engage and teach your child about the worship gathering:
Before worship, talk to your child about why we worship God.  Because of the great love that God has shown us through Jesus, we want to give thanks to Him and learn more about his love.
Communicate your behavior expectations before the gathering begins.
Have your child do the things you do i.e greet other, sing songs, pray, etc.
Especially if your children are too old for our kids Corner, sit close to the front so the child can visually engage with the speaker.
Work on elements of the gathering at home with them: The Lord's Prayer, Apostles Creed, and frequently used songs, etc.
Talk about the good things that happened at the gathering.   Ask your children, "What did you learn about God?", "What did you learn about his love?", "What did you learn about Jesus?", "What Story did they talk about in Kids Corner?"
Pick up a, "Jesus Story Book Bible" at the local bookstore or in the back of church to help you teach your children about Jesus during the rest of the week.
Teach them the gathering is just part of the Christian Life.   Join a Missional Community to show them how God's people follow Jesus together and Show his love through.
Sunday Morning Kid's Groups
Nursary (Ages 0-3)
Your child wil hear a bible reading, sing bible songs, have a snack, and play with our great volunteers
Kid's Corner (Ages 3-10)
Your child will have an age appropriate bible lesson, craft, sing some bible songs, and have a snack.
Transitions (Ages 10 and up)
This class will focus on the foundations beliefs of the Faith.  The goal is to prepare your children to "transition" into the full life of our faith and community. This class runs only at 8:30a.m. We highly encourage parents to bring their children to this class and then worship with them during the 10:30 a.m. gathering.