Our Name
An awesome Exchange has taken place that will change your life forever! Jesus became like us, taking on our hurts, shame, and guilt, so that we might become like Him, blameless and loved children of God.
We are a community who has been captivated by the powerful love of Jesus. We now desire to live like Jesus, following his ways and loving like He loved. We believe that every person, no matter their story, is created with dignity and value. No matter how broken and hopeless you may feel, there is a home for you in Him.
Who We Are: Gospel Identity
We Are Family. We Gather.
God, the Father, has adopted us as His children. We live in community as brothers and sisters, sharing our lives together. We gather regularly to eat, celebrate, remind one another of the gospel and live life together.
We Are Disciples. We Grow.
As followers of Jesus, we are constantly being changed and transformed into his likeness. This can be an uncomfortable process, but a healthy one. Recognizing how graciously our Father has accepted us into His family, we have a desire over an obligation to look more and more like the children He has made us. We dedicate ourselves to growing in His Word and understanding our story through the lens of the biblical story.
We Are Missionaries. We Go.
Ever since mankind has rebelled, God has been on a mission to reconcile creation back to Himself. The Father sent the Son to earth to redeem His people. The Son sent the Spirit to enable His people to take part in His mission. We, in turn, are sent ones – called to "go and make disciples", bringing good news (Matthew 28:18-20).
We Are Servants. We Give.
Jesus left his rightful place on his throne in heaven, made himself a fragile baby and came to dwell in our messy world. He went out of his way to heal the sick and lame, speak good news to the lost, wash his disciples filthy feet, and ultimately serve us to the point of death. If the King of Kings is willing to serve in this way and we are called to be disciples of him, how could we expect to live any different? We are committed to serving one another as family, as well as our neighbors outside of the Exchange. We have been blessed by God to be a blessing to others, so we strive to give to those around us.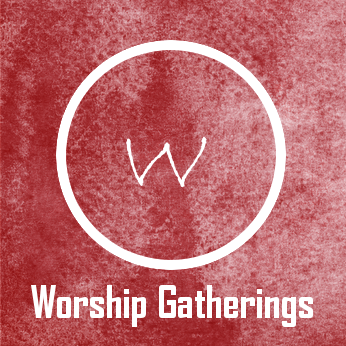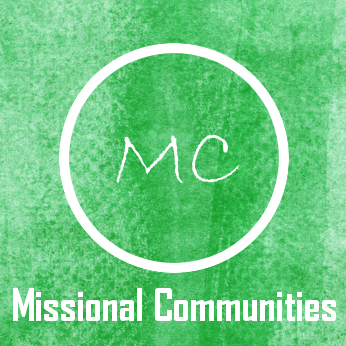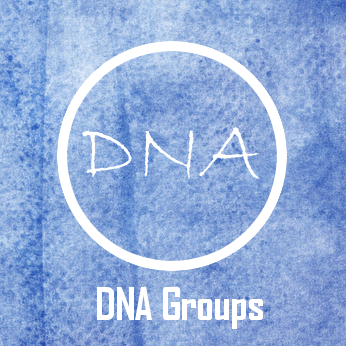 God has saved us into a community, His Family, called the Church. As a Family we gather in three different ways : our
Worship Gatherings
, our
Missional Communties
(6-25 people) and our
DNA Groups
(3 people).
How We Live: Gospel Rhythms
Storyformed
Everyone's life is shaped by a dominant story. As a church, we take time to be shaped by God's story. God has been unfolding his Story since before time began. We believe we are participants in the Story and need to understand it and see how our lives intersect with it. Therefore, we regularly reacquaint ourselves with the Story by interacting with God's Word. We look for ways and times to tell the Story often. We also take time to listen to others stories and help them find their lives within God's Story. (Genesis 1:1-2; John 1:1; Psalm 1; 2 Timothy 3:16-17)
Listen
We set aside regular times to listen to God both backward and forward. Jesus listened to God in prayer to know his Father's will. We are also called to listen to God. We listen backward by regularly interacting with God through His Word (the Story). We listen forward by making space to hear his Spirit in us and through creation (Mark 1:35-37; John 16:7-15;Hebrews 1:1-3; Romans 1:20).
Celebrate
We gather together to celebrate God's extravagant blessings. God calls people to regularly celebrate his goodness and grace. We gather weekly in missional communities and regularly as a larger family, to share stories and celebrate all that God is doing in and among us. We invite everyone to these celebrations as a way of displaying God's glory. (Leviticus 23; Acts 2:42-47; Hebrews 10:24-25)
Bless
We intentionally bless others through words, gifts and actions. God desires that all nations—all people—would be blessed through Jesus. As his Body (soma), we live out this mission as we bless others. We intentionally seek God's direction for who he would have us tangibly bless each week. (Genesis 12:1-3; Ephesians 1:22-23; 2:8-10; 1 Peter 2:12)
Eat
We regularly eat meals with others to invite them into the community of God. Meals are a daily reminder of our common need for God to provide for us – both physically and spiritually. Jesus called us to remember him and his sacrifice for us through a meal. When we eat together, we commune around this truth. We regularly eat meals with those not in our immediate family or circle of close friends, discipling them toward a life of dependence on God. (Leviticus 23;Matthew 6:11; 26:17-30; Acts 2:46-47;Romans 12:13)
Recreate
We take time to rest, play, create and restore beauty in ways that reflect God to others.
After powerfully and joyfully creating the universe, God rested. We were created in his image and therefore were made to joyfully create and rest as well. We do this in a variety of ways – individually and in community. (Genesis 1-2:3; Deuteronomy 5:12; Mark 2:23-28; Hebrews 4)
What We Beleive
Our Statement of Faith
For centuries the Christian church has subscribed to the full teachings of Scripture by professing to one another it's basic teachings in the words of an ancient statement of faith called the Apostles' Creed. The Exchange Community continues to share and profess this faith in our Triune God:
I believe in God, the Father Almighty,
Maker of heaven and earth,
and in Jesus Christ, His only Son, our Lord:
Who was conceived by the Holy Spirit,
born of the Virgin Mary,
suffered under Pontius Pilate,
was crucified, died, and was buried.
He descended into hell.
On the third day He rose again from the dead.
He ascended into heaven and sits at the right hand of God the Father Almighty,
from there He shall come to judge the living and the dead.
I believe in the Holy Spirit,
the Holy Christian Church,
the communion of saints,
the forgiveness of sins,
the resurrection of the body,
and the life everlasting.
Where we come from
The Exchange Community is associated with the Lutheran Church-Missouri Synod. To be Lutheran simply means that:
1) We accept all of scripture as truth.
2) We can only be in relationship with God, and be saved by him, through faith alone, not through anything we do to earn his love.
3) We receive God's incredible love by his grace. He gives it freely to us, regardless of how many times we have broken that relationship by sinning against him. Jesus paid for your sin and gives you new life because he is full of grace for you.
Find out more at lcms.org.